Posted Tue 19th Feb 2019, 2:27am
Welcome to the February update! With your help, the Psychedelic Society is going from strength to strength, with the number of members up 60% since the start of the year, the majority of our events selling out, successful Experience Retreats happening several times a month and increased interest from both press and policy makers. We thank you for your continued support and look forward to seeing you at one of our upcoming events.
Experience Retreats
The Psychedelic Society's Psychedelic Experience Retreats allow you to explore the transformative potential of psychedelics in a safe and legal environment. The psychedelic used at the retreats is the psilocybin-containing truffle. The retreats take place monthly in the Netherlands, where psilocybin truffles are legal, in groups of 10-15.
Some participants have little or no prior experience with psychedelics, whilst others may be relatively experienced yet are attracted by the group setting, and/or the idea of taking psychedelics in an intentional way at a potentially higher dose than before.
Feedback from the past month:
"I felt completely safe and comfortable. It's one of the few times I can remember that I felt complete trust and faith in the process and the people... it was magical, and so much more that I expected or hoped for."
"The facilitators did an excellent job of making everyone feel at ease, and helping to allay any fears about the experience... This retreat has been the most valuable 'learning' of my entire life."
"The whole experience from start to finish was wonderful, in the truest sense of the word. The facilitators were genuinely some of the most authentically loving, kind and wise people I've ever met. The activities were well thought out and well delivered. The food and setting were excellent. The mushroom experience was undescribably good. And the lessons and resulting sense of inner price was priceless."
"Every single thing was perfectly thought out and flowed beautifully. The facilitators were the most beautiful, intelligent, loving, compassionate people. The vegan food was delightful, nourishing, beautiful, every bite tasted like the most special food ever. I could not have dreamed that this retreat would be this wonderful from the moment we arrived to the moment we left. It will stay with me for a very long time. I will do all I can do to keep it alive in my body and soul forever. Thank you!"
Triptika Films joins the Psychedelic Society
We are excited to announce that Triptika Films, the film collective founded by Psychedelic Society team member Anya Oleksiuk and currently producing The Psychedelic Renaissance Documentary, is joining the the Psychedelic Society.
As well as working on the documentary, Triptika is now providing film, photo and animation services to the psychedelic community and beyond. Based at the Psychedelic Society's HQ in Homerton, London, we are currently offering introductory prices on all services and studio hire.
Get in touch for film, photos, animation and studio hire or to express your interest in getting involved
World Ayahuasca Conference, May 31 – June 2, Girona, Spain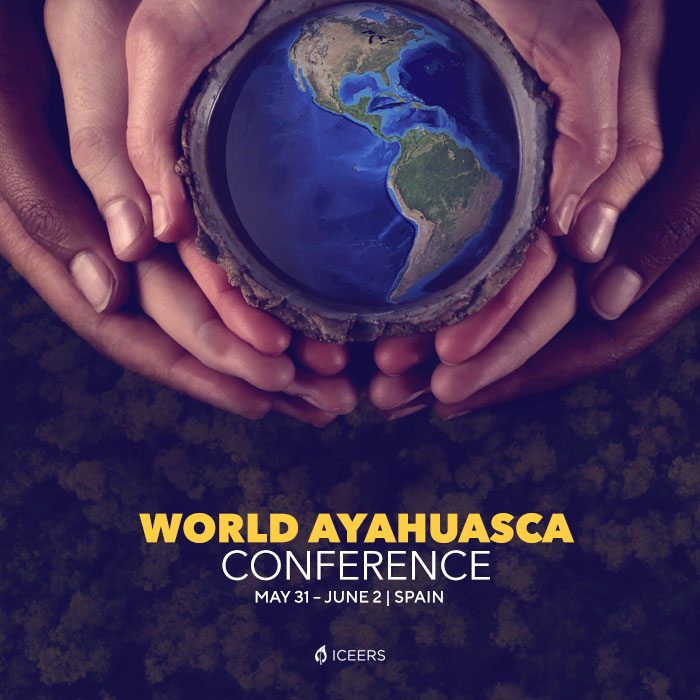 The third World Ayahuasca Conference, taking place May 31 – June 2 in Girona, Spain and produced by our friends at ICEERS, will explore how ayahuasca practices have impacts not only on individuals, but also on communities, societies, and this planet we call home.
Over the three-day conference and ancillary events, participants will connect with each other, engage in dialogue, listen to inspirational speakers, and enjoy art, food and music together.
Use the coupon code PSYCHSOC10 to receive a 10% discount, with a further 5% going to the Psychedelic Society.
New version of Psychedelic Survey
Our friends at Psychedelic Survey have released a new version of the site, featuring a search engine for psychedelic research, a Results page and an explainer video with Michael Pollan.
Multiple studies are still open for participation. If you, or someone you know, are planning a psychedelic experience, participating in one of the studies will help science gain a better understanding of these facinating compounds, and how they can be used more safely and effectively.
We now have 422 members donating a total of £2,870/month
Thank you to everyone who has recently become a Member of the Society! We our pleased to report that our membership is growing faster than ever.
Become a Member to help us cover the £6k/month running costs of our new space and receive:
A 10% discount on tickets to our events
Access to the members' Facebook group
Invitations to our members-only events
Best wishes,
The Psychedelic Society team