Hainault Forest Ecology Walk
Join Sam Gandy for a very special ecology walk through Hainault Forest. This is an ancient woodland with unique wildlife, including more than 940 species of invertebrate, of which seven are Red Data Book species (endangered/ threatened). At this time of climate breakdown and rising ecological consciousness, this is an offering to learn from a professional ecologist about the natural world around you and how to identify insects, trees, birds, and how they interact with each other.
We will meet outside Grange Hill Tube Station (Central Line) at 12:00 sharp

Please bring suitable clothing for walking in all weather conditions (boots, waterproofs, etc.)

Bring plenty of water and a packed lunch/snacks for energy.

The walk will last approximately 4 hours, please be prepared for rigorous movement.

Contact details to the facilitators will be sent out prior to the date.

The act of nature immersion and engaging with the myriad forms of life around you may occasion an altered state of consciousness.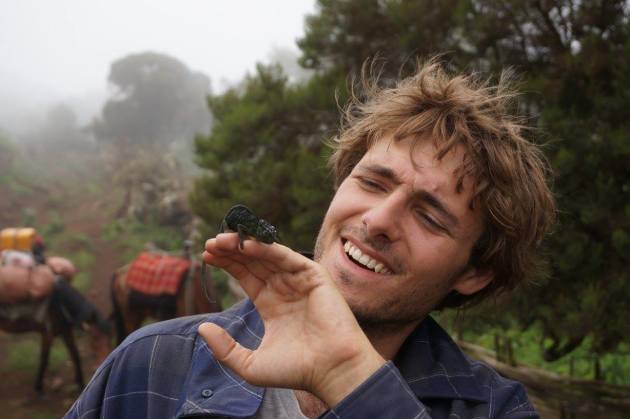 Sam Gandy has a PhD in ecological science, with a lifelong interest in nature and wildlife and has been fortunate enough to conduct field research all over the world. Sam works as a collaborator with the Psychedelic Research Group at Imperial College London. His central question is whether psychedelics have the capacity to reconnect our increasingly disconnected species to the natural world, for the betterment of humanity and the biosphere at large.
25% percentage of the sales of this event will be donated to restoring degraded ecosystems across the world with Ecosystem Restoration Camps. Check out their work on their website here: www.ecosystemrestorationcamps.org.
This event is part of Psychedelic Ecology - new event series designed to increase connection to the natural world. Through talks, walks and workshops, we'll be creating opportunities for you to deepen your knowledge and appreciation of the natural world, tapping into the awe at the beauty of nature that is often felt during psychedelic experiences.
Did you know Members of the Psychedelic Society get 10% off all our events? Join from £5 a month and become part of this amazing community with invites to special events and more!
https://psychedelicsociety.org.uk/become-a-member
Please note that we can not offer refunds. We do encourage swapping or reselling tickets on Ticketswap: https://www.ticketswap.uk/location/the-psychedelic-society/146580